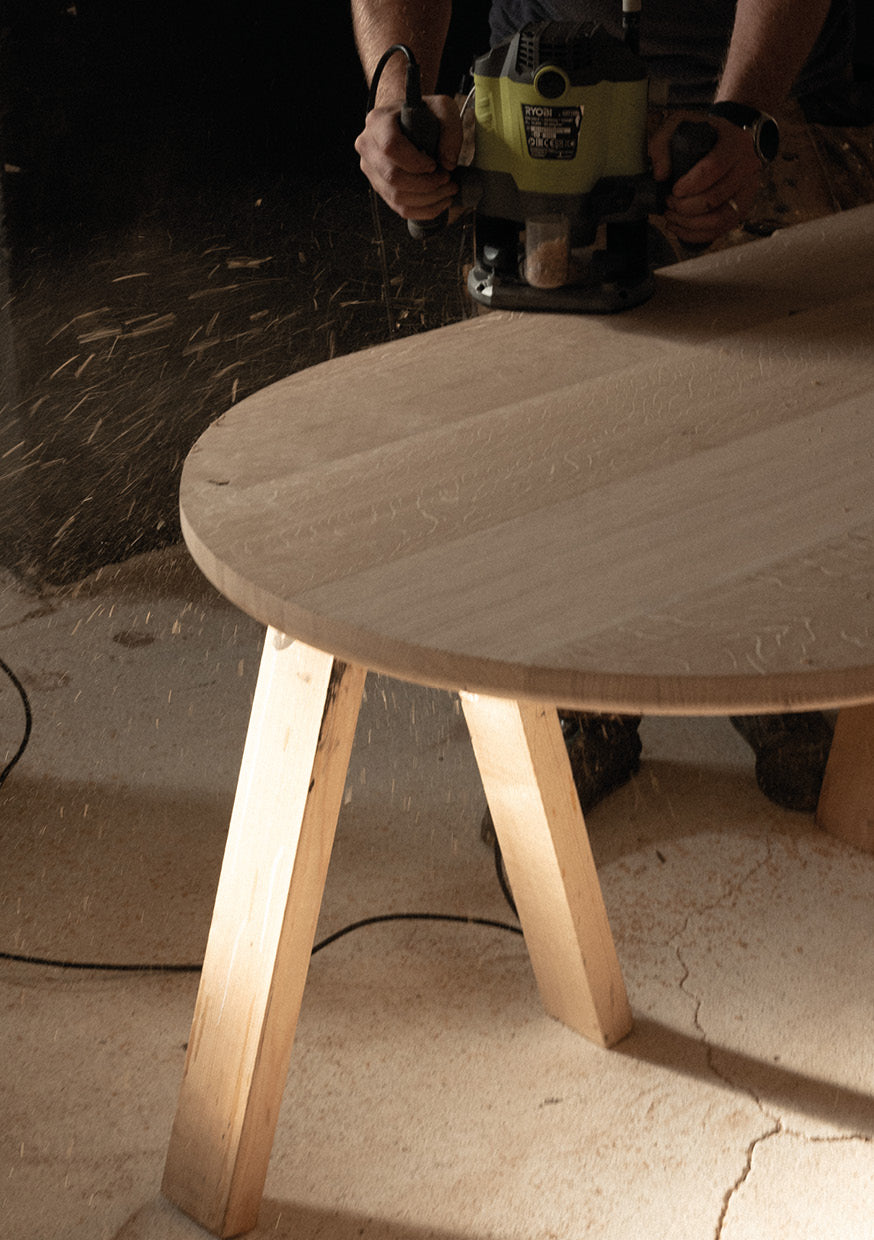 OAK WOOD
Our Pillabout Table series is meticulously constructed in Sweden by skilled artisans who thoughtfully harness the allure and resilience of European oak wood. The oak's distinct grain patterns and warm hues endow any space a feeling of effortless charm and sophistication. Each grande article is carefully exploited to display the tree's inherent character, enabling the personal traits to shine through. 
Available in a variety of stunning finishes, including a natural oil coat, as well as black and smoke-stained tones, the tables offer versatility to suit your personal preferences.
OAK WOOD CARE GUIDE
Follow these steps to keep your oak wood table clean and well-maintained.
Dust the table with a soft cloth or duster.
Mix mild dish soap or wood cleaner with warm water.
Dampen a cloth with the cleaning solution.
Gently wipe the table, following the wood grain.
Dry the table thoroughly with a clean cloth.
Optionally, apply wood furniture polish for added shine and protection.
Use coasters and placemats to prevent damage.
Regularly dust the table to maintain cleanliness.
Never place your table in direct sunshine.