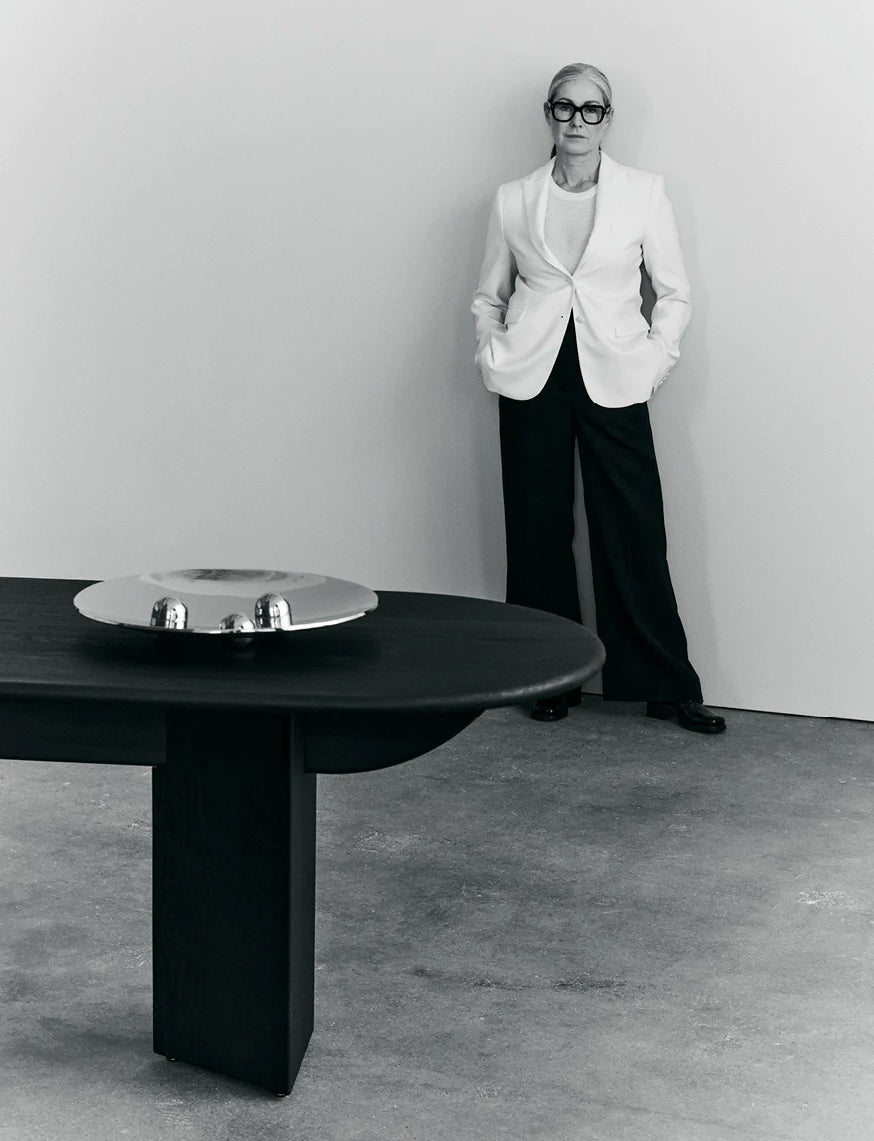 DESIGNER LOUISE ROE ANDERSEN
By interpreting the shapes, stories and evocative characteristics of her surroundings, she produces elegant accessories such as vessels, lamps, cushions, ceramics, glassware and gallery objects. Louise Roe's collections have been complemented with such furniture as tables, cabinets, rugs and mirrors.

Louise Roe holds a degree in fashion and concept development. Her hands-on experience in the fashion industry has made her comfortable with production processes from idea to final product, and appreciative when it comes to the art of mastering a craft. All items in Louise Roe's collections are made from honest materials manufactured in Europe by skilled independent craftspeople who have mastered their profession throughout generations. Louise Roe, the design company, was founded in 2010. In 2018 the Louise Roe Gallery, including a cafe, opened its doors in central Copenhagen.
THE INSPIRATION
Inspiration is gathered from a myriad of sources, both historical and present day, local and international. With her sensory apparatus wide open, Louise captures and filters her environments, constantly absorbing the shapes, hues and details of the city, the nature and the people passing through. The poetry of a dancer's pirouette, the alluring brutality of a parking lot column, the lines of a plaster balustrade on a Copenhagen roof: the possibilities are limitless. Being fond of simple, yet detailed shapes, Louise feels at home in the spheres between early art deco, 30s Brutalism and Bauhaus minimalism.
"Concrete buildings, geometric and sculptural attributes, functionalism, but with details making all the difference, attracts me. I steer away from concentrated ornamentation and focalize light and shadow. I prefer minimal expression but without losing sight of that one detail which makes it all sing."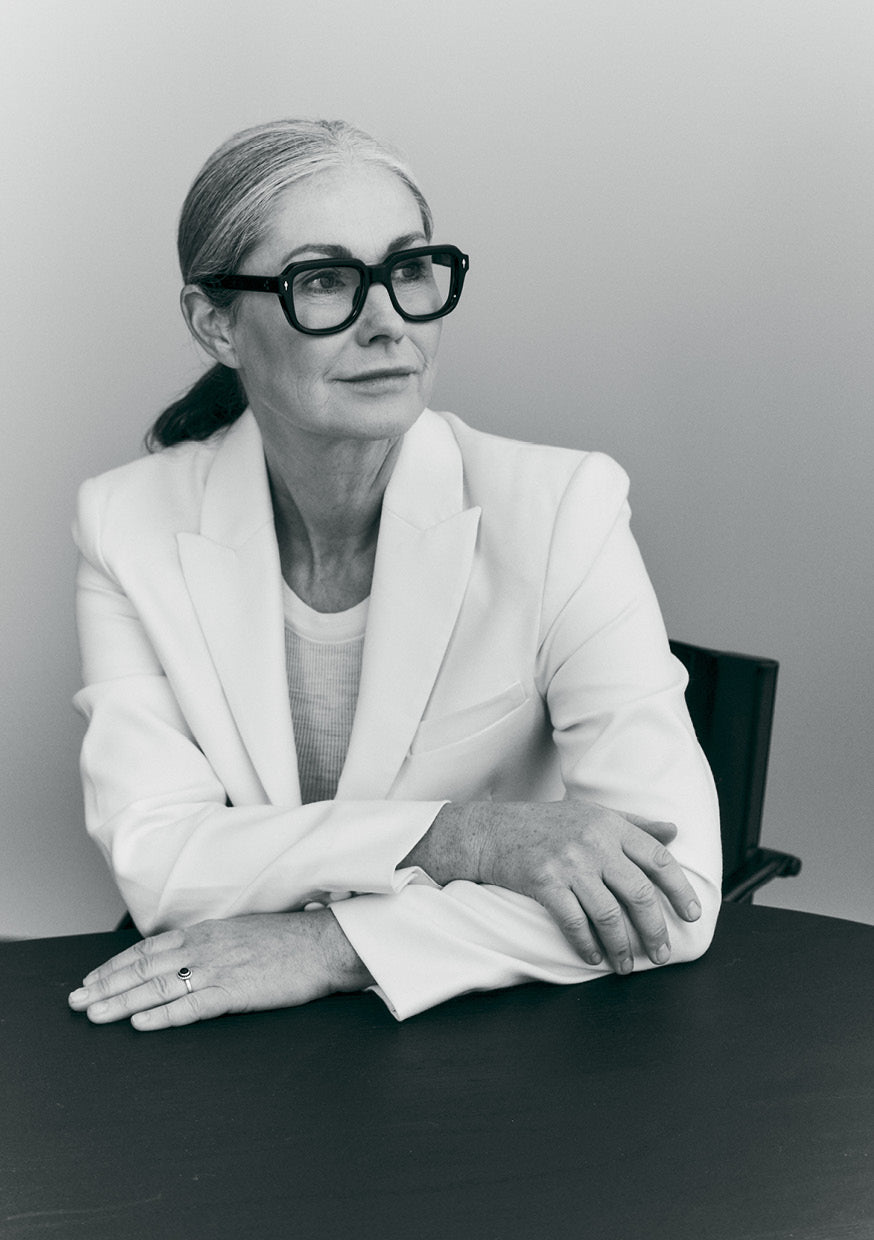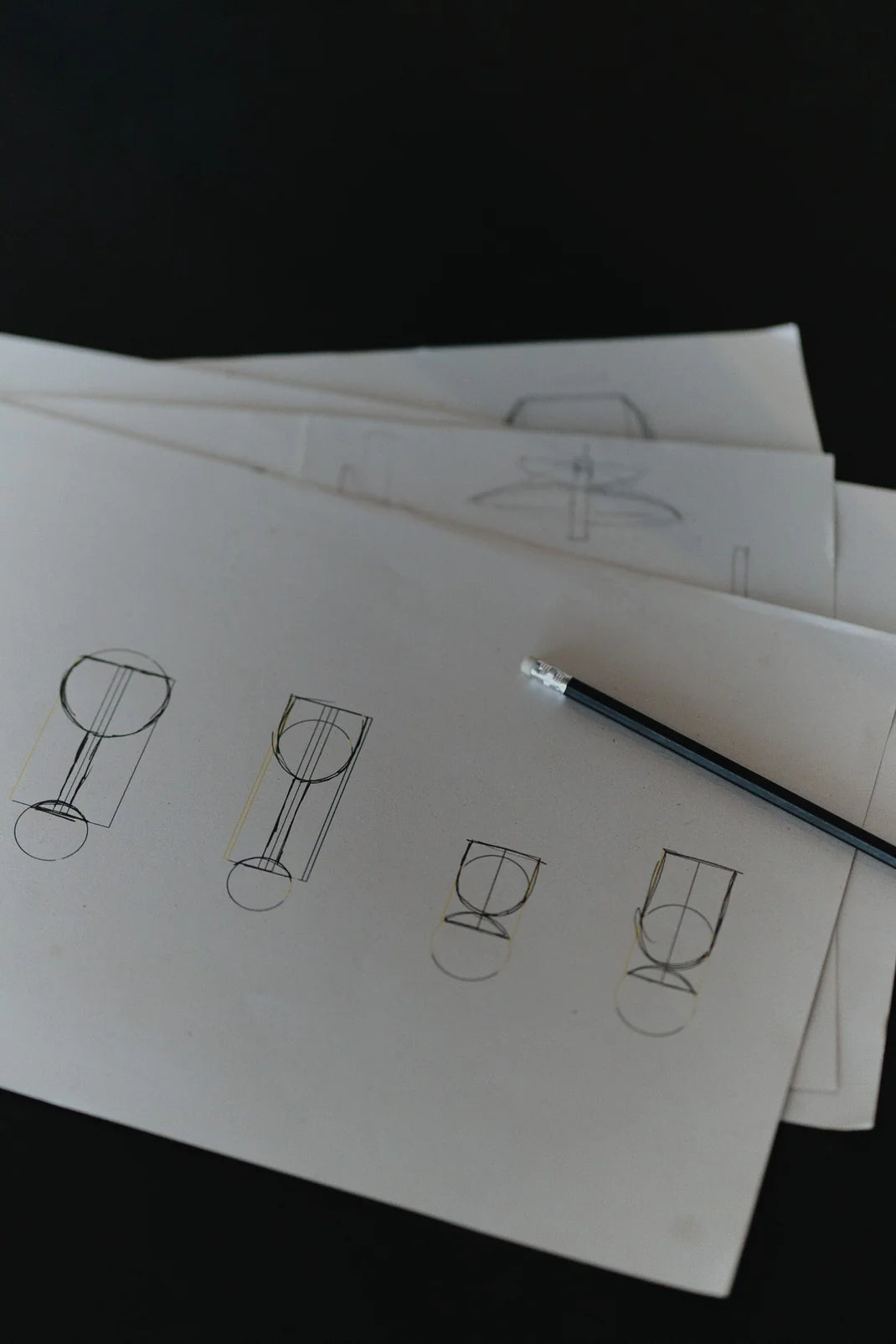 THE WORK PROCESS AND METHOD
Louise approaches her passion for interior design in an exploratory manner. By personality, she views creative constraints as an enjoyable challenge. Alongside her solution-oriented nature, she welcomes new processes and perspectives with open arms. Louise finds great similarity between her attitude towards designing and the preparation of food: she mostly deviates from the recipe to create a taste of her own. 
The entire collection embraces honest materials like glass, ceramic, textile, stone and oak. Louise values her close relationship with skillful craftspeople whom she both challenges and trusts. These relations are built around a shared yearning for high-quality artisanship and collaborative efforts. 
"It often begins with a need or a question. Should it be an accent piece or a complementing object - a solo performer or a backing group member? I enjoy employing wax to model different shapes, often because a tiny dent with the thumb can make all the difference. It's almost like a balancing act: a small choir of corresponding color and shape."
THE COLLECTIONS
For every design member, it is its family which makes it shine. With composition often being an initial thought, an entire series may derive from a single source of inspiration. The visually ephemeral should always be counterbalanced by its gravitational opposite. 
The general color palette consists of earthy tones of brown, black, grays and Louise's favorite nuances of olive green. She values the depth of dark hues, which establish an emotional gravity. These tones, combined with lighter ones like raw white and a hint of Nordic sky-blue, make for a versatile selection, capable of catching the eye from afar. 
"When I see something out of balance, I immediately feel the urge to change it. Maybe the symmetry is off: light and darkness, soft and textured, tall and low. When I create my designs, I often make them as pairs to even out the balance. My collection therefore feels like a family and every new object somehow relates to the previous, like notes in a musical composition. Designing, for me, is about finding your inner tune and mine is definitely a joyful one."