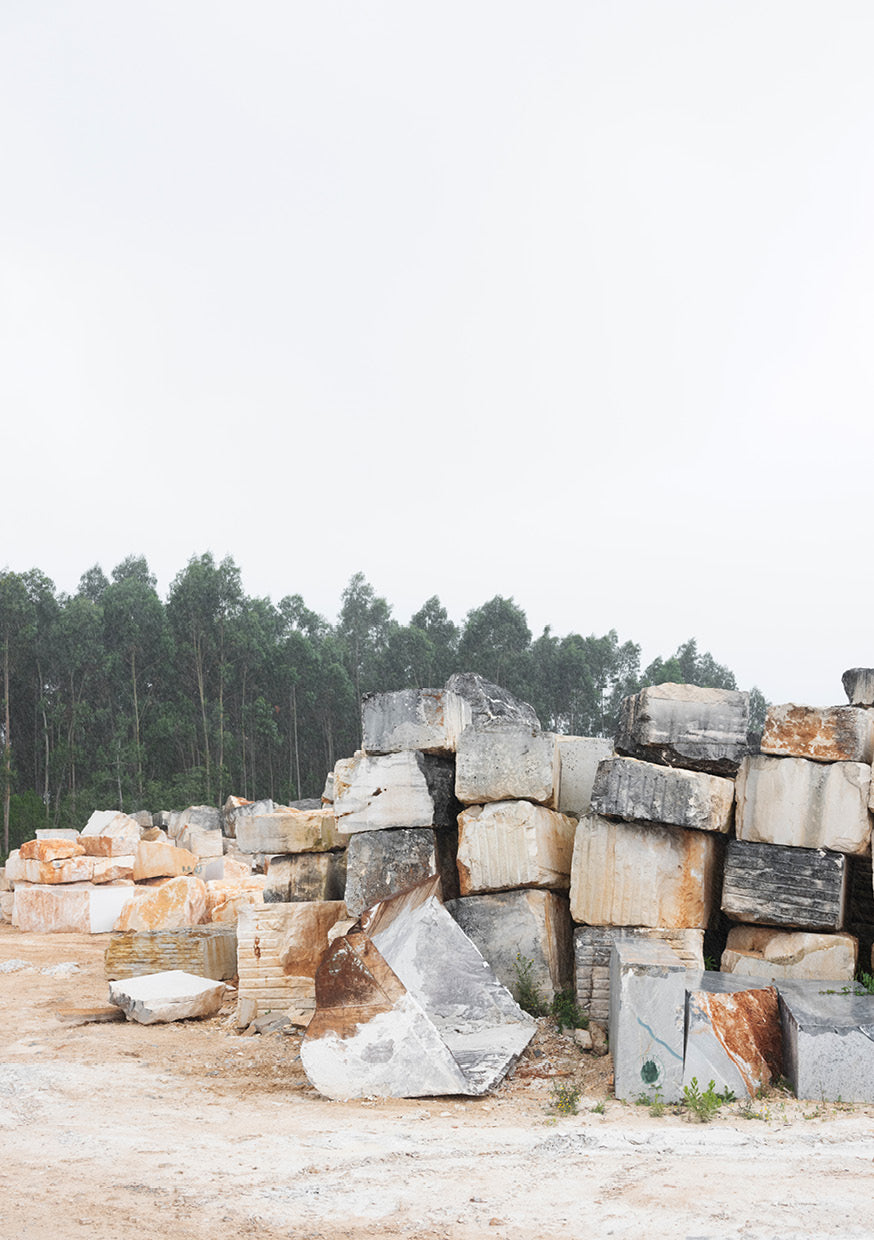 STONE

From tables to candle holders and other objects, our stone array explores the artistry of Portuguese stoneware, where skilled craftsmanship and timeless elegance intertwine. 
Renowned for its notable quality and durability, Portuguese stoneware is crafted with meticulous attention to details; each design intended to withstand the test of time, all whilst retaining its organic allure. Every member in the composition conveys an individual story; the artisan's skilled hands shape and mold the clay, bestowing unique details and textures. For this reason, no two objects appear entirely identical. The imperfections inherent in the organic process become the hallmarks of authenticity and charismatically contribute to the object's final appearance. 
Our collection of stoneware is durable, yet fragile, therefore follow our care guide to maintain the objects.
TRAVERTINE AND BLACK BASALT
Follow these steps when cleaning and preserving for our Gallery object series in black basalt and travertine:

Wipe off debris with a soft cloth.
Mix warm water with a mild stone cleaner.
Dampen a soft cloth and gently wipe the tray.
Use a baking soda paste for stubborn stains.
Rinse with clean water and dry thoroughly.
Optional: Apply a travertine stone polish.
Consider sealing the tray for protection.

Follow these steps to keep your travertine tray clean and well-maintained.
MARBLE 
For cleaning and preserving our roundabout tables in marble aswell as our eightovereight lampstands follow these steps: 
Wipe spills immediately.
Use a mild, pH-neutral cleaner with warm water.
Rinse and dry thoroughly.
Avoid acidic substances and clean up spills promptly.
Use coasters and placemats to prevent scratches and moisture rings.
Consider applying a marble sealer.
Dust regularly.
Handle with care to avoid chipping or scratching.
Follow these steps to maintain the beauty and longevity of your marble table.