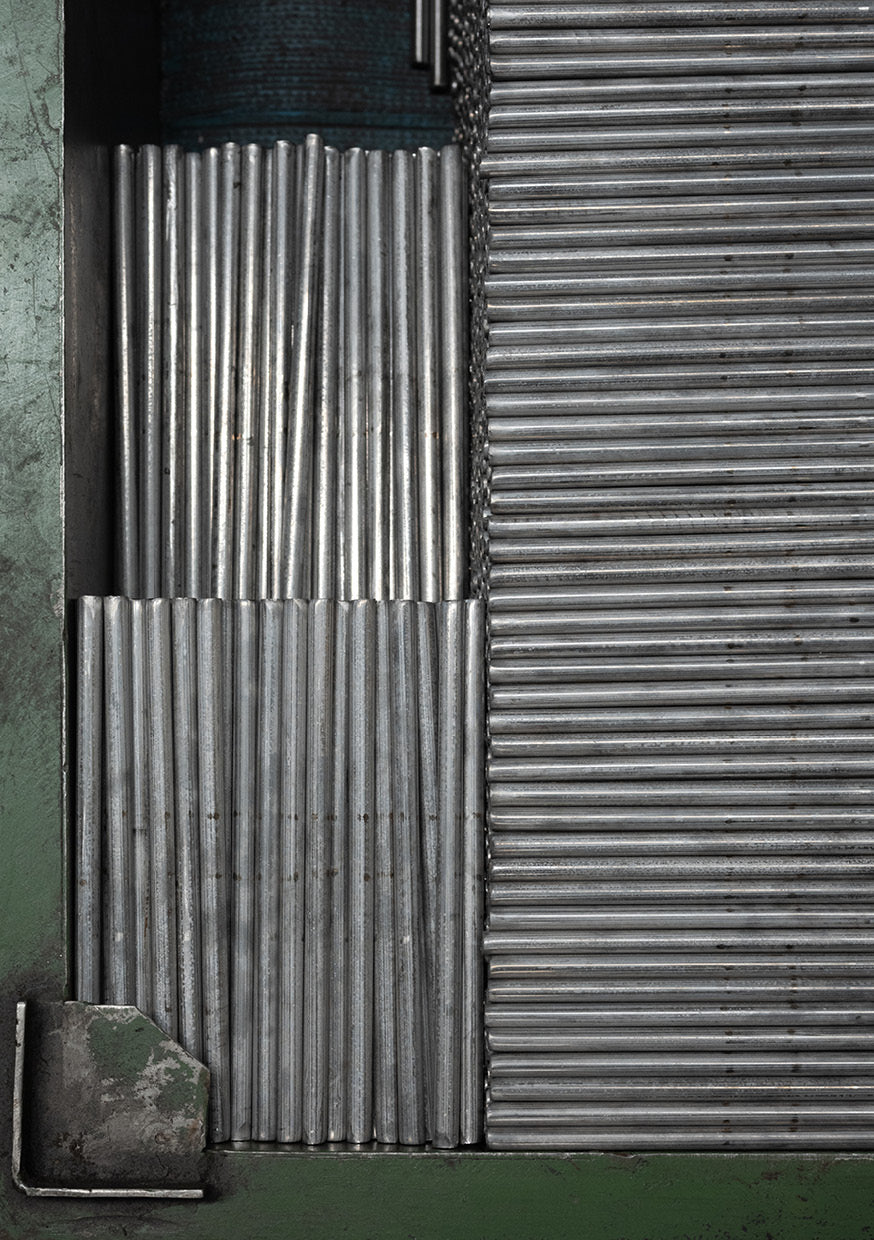 RAW IRON

Our FUNKI Furniture alongside our FUNKI Pots, in Raw Iron, are hand-welded in Portugal. Mingling traditional practices and modern design sensibilities, our skilled crafts folk create articles which exemplify quality and artistry. Thoughtfully designed to blend functionality, durability and elegance in a seamless manner, the FUNKI array is suitable for both indoor and outdoor usage. Resistant to external conditions and elements, the Raw Iron impression is both versatile and long-standing. 
CARE GUIDE FOR RAW IRON
Dust off loose debris with a soft-bristle brush.
Mix a mild dish soap or metal cleaner with warm water.
Gently scrub the furniture with a sponge or cloth.
Rinse thoroughly with clean water.
Dry the furniture completely to prevent rust.
Apply a protective wax or metal protectant if desired.
Regularly remove dust and wipe away spills or stains promptly.
Remember, raw iron furniture may develop a natural patina over time, which adds to its charm and character
BRUSHED ALUMINUM
Our Brushed Aluminum composition, which comprises furniture and pots, is hand-welded with care in Portugal. Effortlessly transitioning between indoor and outdoor spaces, this particular impression displays a blend between contemporary elements and functional durability - elevating diverse settings. 
CARE GUIDE FOR BRUSHED ALUMINUM
Regular cleaning will help maintain the objects appearance.
Remove loose debris with a soft brush or cloth.
Mix a mild detergent with warm water to create a soapy solution.
Gently wipe the stool's surface with a soft sponge or cloth.
For stubborn stains, use a mixture of vinegar or lemon juice.
Rinse the stool thoroughly with a damp cloth.
Dry it completely with a towel.
Optionally, apply an aluminium polish or protective coating.
Avoid abrasive cleaners or tools that may damage the finish.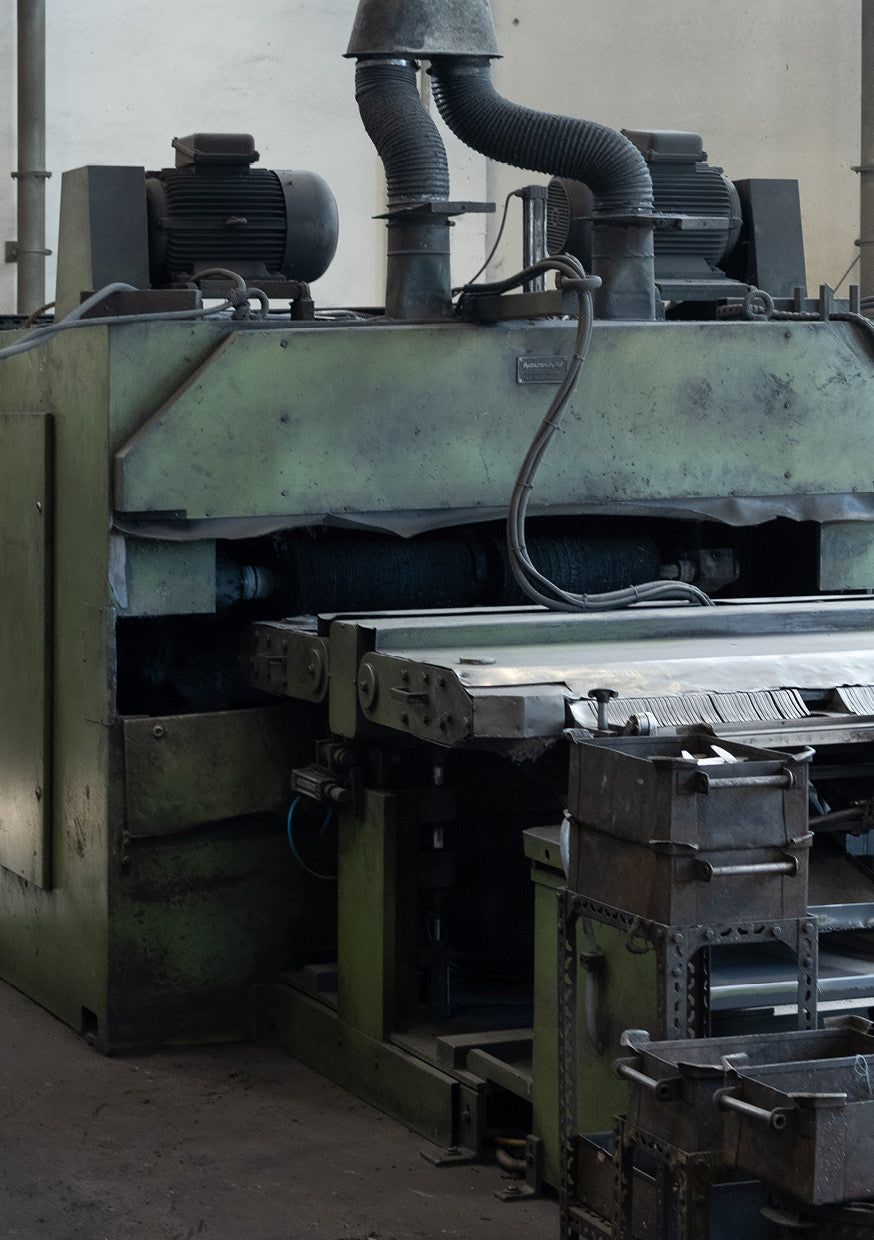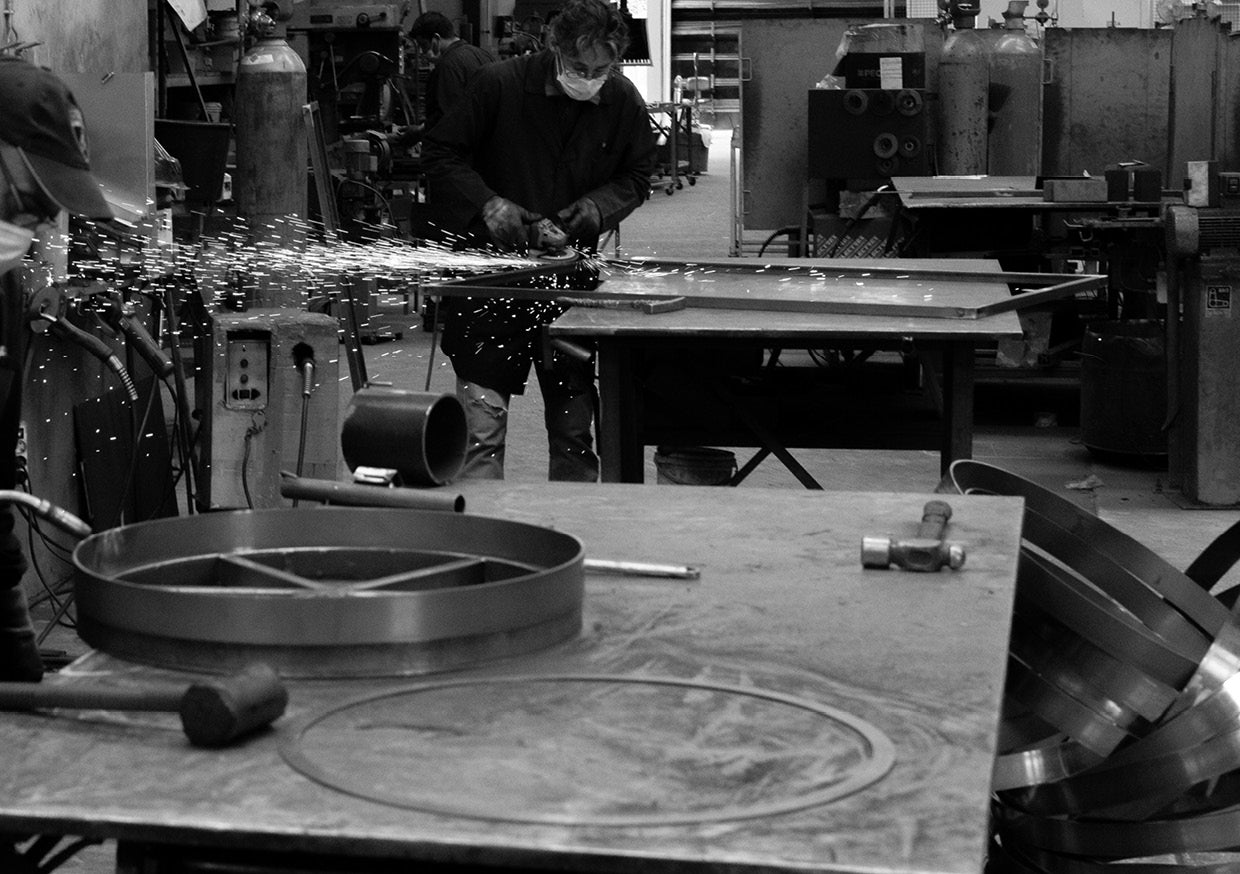 STAINLESS STEEL
Our Bar Utensils explore the allure of stainless and showcase the renowned craftsmanship of Portugal. Each article is skillfully hand-welded with meticulous attention to longevity, timelessness, and versatility. Elevate your dining and entertainment experiences with this contemporary tableware composition. 
Experience the elegance, durability, and versatility of our stainless steel glasses and trays, produced in Portugal. Elevate your dining and entertaining experiences with these exquisite pieces that blend sophistication, functionality, and the timeless allure of stainless steel. 
CARE GUIDE FOR STAINLESS STEEL

Regular cleaning will keep your stainless steel objects looking their best.
Rinse them with warm water to remove debris.
Use mild dish soap and warm water to wash with a soft sponge or cloth.
Rinse thoroughly to remove soap residue.
Dry completely with a soft cloth or towel.
Optionally, apply a stainless steel cleaner or polish for added shine.
Avoid abrasive materials and harsh chemicals.
Dry immediately after washing to prevent water spots.