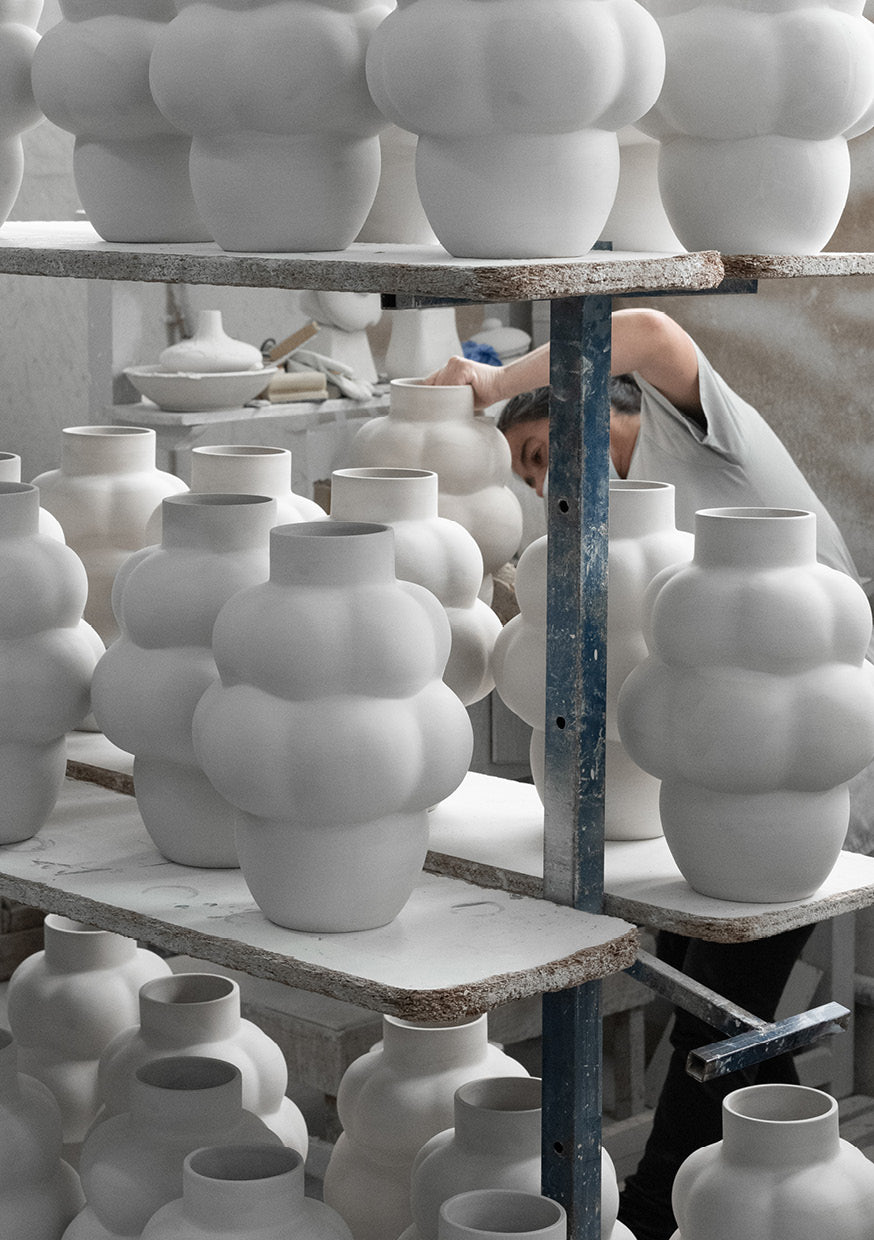 CERAMIC
Our ceramic series is hand-molded in Portugal and ranges from tableware to trays and diverse vases, all in various hues. Enduring the touch of adept crafts folk who focalize generational skill and creativity, each article reflects the artisan's passion and expertise. These tactile and visually inviting pieces endow any space elegance and rustic charm. Comprising genuine materials approached by traditional technique, the array embodies sustainability and imparts a connection to nature. Although durable, ceramic is also fragile and we thus urge you to handle each object with care, to ensure its longevity. 
EXPLORE OUR CARE GUIDE FOR OUR OBJECTS IN CERAMIC

CERAMIC TABLEWARE
Proper cleaning ensures your ceramic tableware remains beautiful and long-lasting.
Rinse off any debris with warm water.
Use a mild dishwashing detergent and gently wash with a soft sponge or cloth.
For stubborn stains, make a paste of baking soda and water, apply, and scrub gently.
Thoroughly rinse with warm water to remove soap residue.
Dry with a clean, lint-free towel or let air dry.
Store safely to prevent chipping or breakage.
The objects can also be cleaned in a dishwasher, however, make sure to use a water temperature of a maximum of 60 degrees Celsius. 
CERAMIC VASES & TRAYS
Follow these steps for a clean and well-maintained ceramic vase.
Fill with warm water and mild detergent.
Gently scrub inside and outside.
Rinse thoroughly with warm water.
Dry carefully with a soft cloth.
Display or store safely.