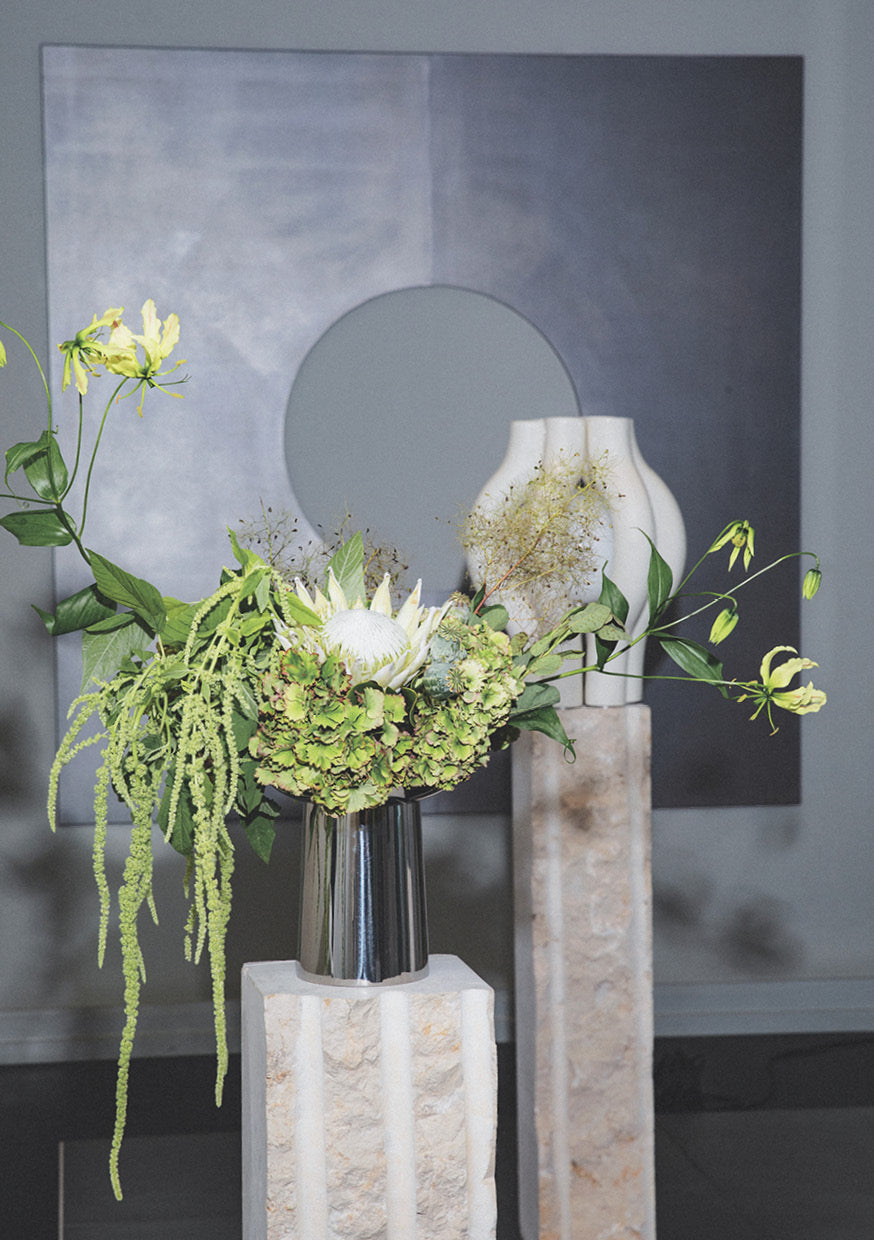 ELECTRIC ELEMENTS
During 3daysofdesign 2023, our installation ELECTRIC ELEMENTS emphasized life's essential elements by virtue of an electric design approach. We gave prominence to steel, a versatile and mineral abundant resource. Accompanying our sculptural and avant-garde persona, the genuine material bestowed the monuments a geometric and distinctive character. 
The curated selection of artistic objects focalized water, energy and growth, endowing the setting an overarching ambience of liveliness. At the center of our display was a grand fountain: Symbolically appreciable, this ornamental structure celebrates a spring of creativity and buoyant feelings.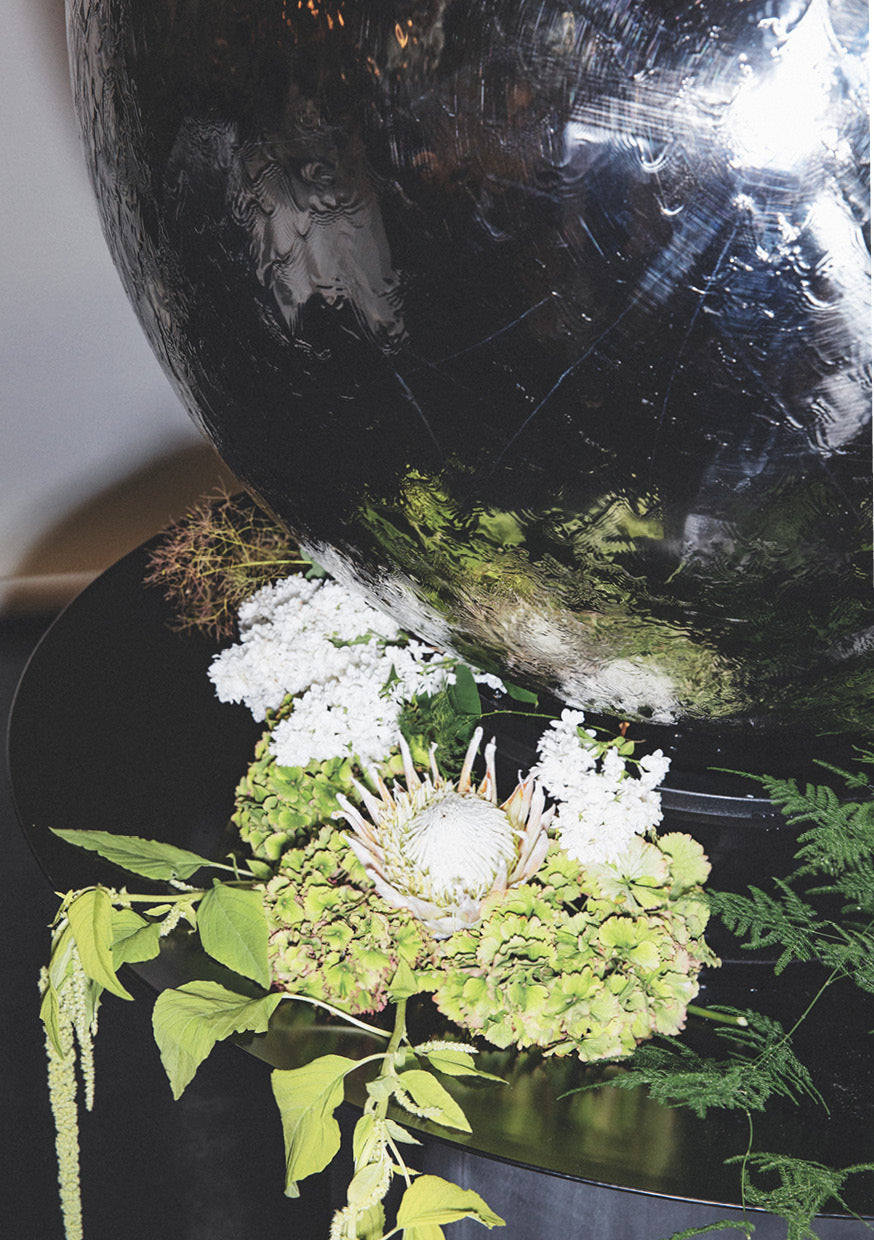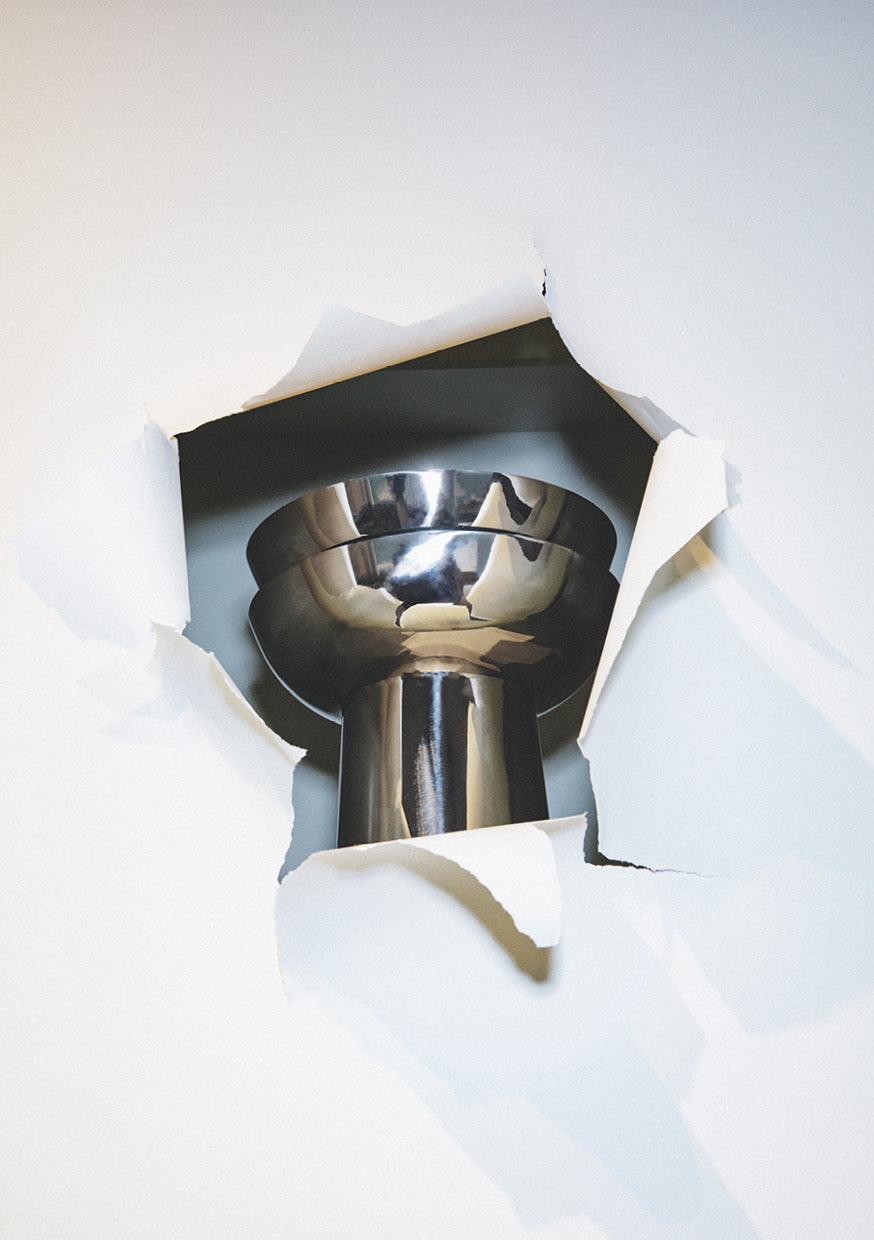 FOUNTAIN VASES
We introduced the new Fountain Vase series, which comprises a geometrically playful and grounding composition. Hand-welded from polished stainless steel, the three varying vases all possess an identical base, yet each displays a unique crown which appealed to the general theme of circularity.
HALO LIGHT INSTALLATION
During ELECTRIC ELEMENTS we also showcased the HALO light installation - a blend of sculpture and illumination.
Our new light installation captivates six meticulously handcrafted ceramic tubes in a off-white glossy finish. Nestled within the tubes lies a radiant sphere, a luminous core that emanates a gentle glow from within, casting an enchanting halo of light.
THE HALO LIGHT INSTALLATION IS LAUNCHING LATER THIS YEAR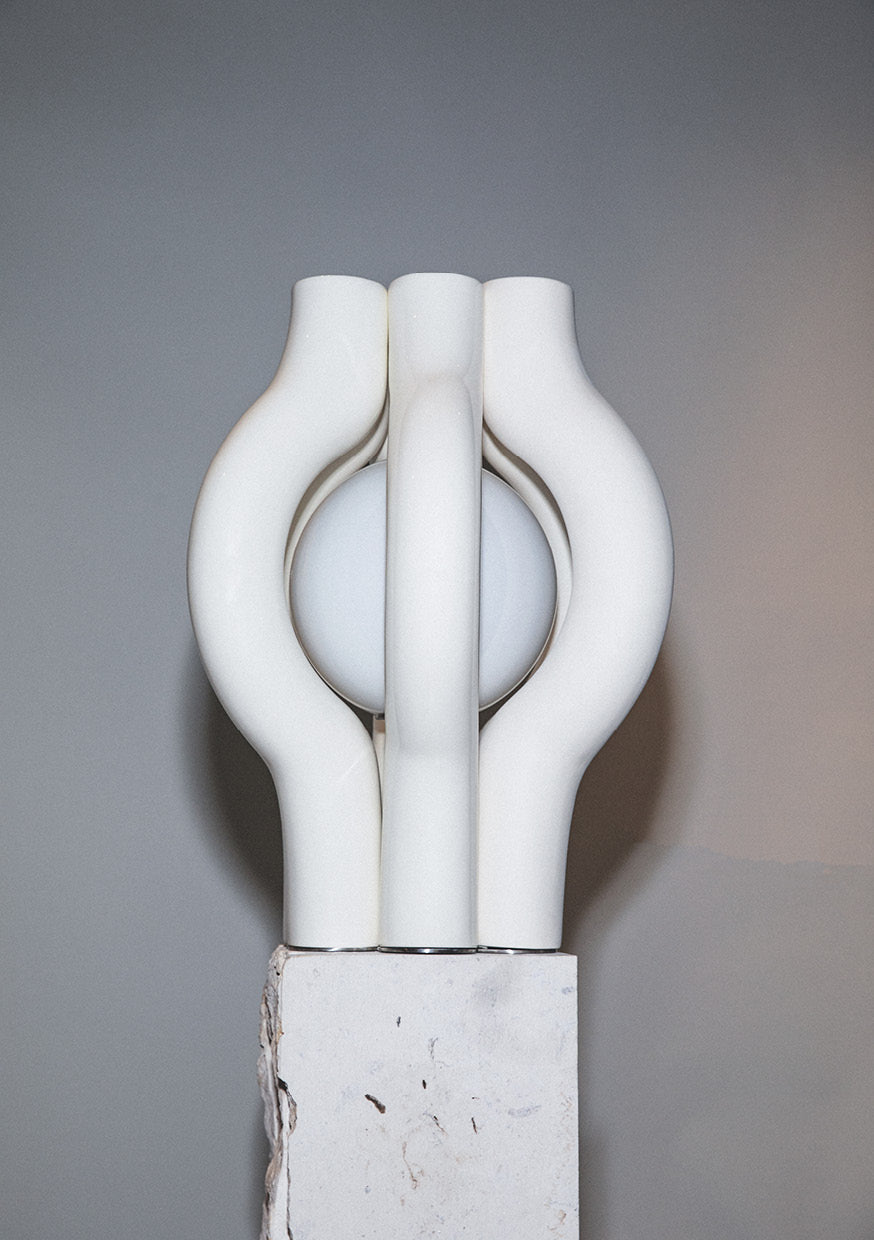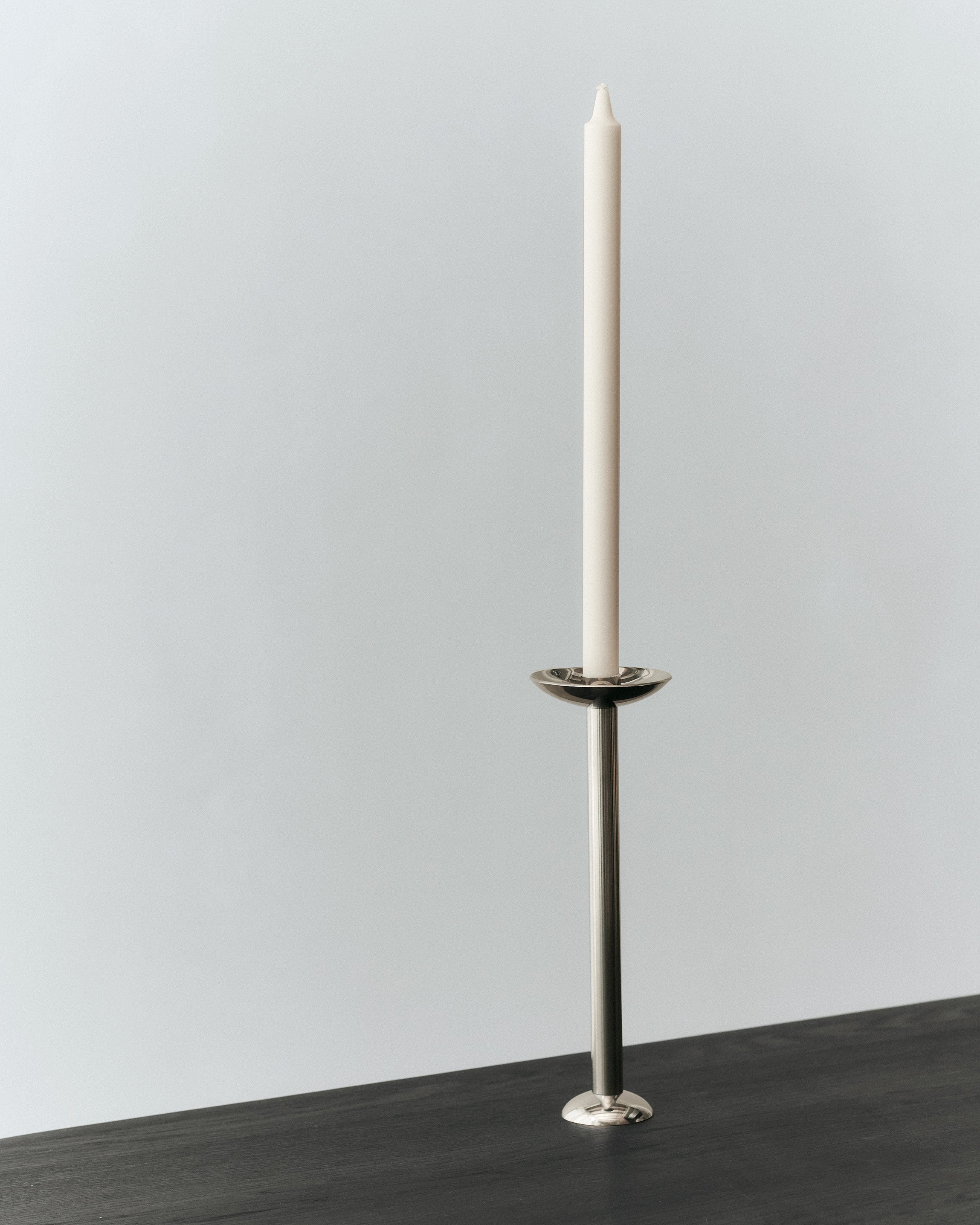 CHAMPAGNE CANDLE HOLDER

Displaying a geometrically elegant figure, our Champagne Candle Holder is essentially an extension of the beloved Metal Champagne Coupe. For a more harmonious expression, position two holders together and observe as the natural light embellishes its setting of placement. 
AGED OAK TRAY

Our Aged Oak Tray commemorates the sincerity of oak wood, stimulating both the tactile and visionary senses. Each tray tells the tale of its tree; exhibiting hereditary traits and conveying the material's genuine density. Enriching with time, this artistic object epitomizes our admiration for timeless design and authenticity.